The Bob Richey G.R.E.E.N. Award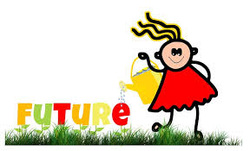 III. The Bob Richey G.R.E.E.N. (Growing Roots for Environmental Education & Nature) Activity Award

The G.R.E.E.N. award will recognize, through an engraved plaque, One Activity that has been implemented which has a significant impact on the environment or focus on nature. The idea must have been implemented after January 1, 2015 through a Community Education or Extended Day Program.

This award is named in honor of Bob Richey, who was very instrumental in establishing 21st Century Community Learning Centers statewide through state funding to further promote after-school and summer enrichment programs. With a master's degree in Zoology and a strong connection to nature, Bob was known for his love of the outdoors. In his years at the Alabama Department of Education, Bob not only wanted children to enjoy the environment, he was a strong advocate for all children to have a nurturing and loving environment that community education fosters.

Criteria for G.R.E.E.N. Award

1. Originality/creativity of activity

2. Statewide or local applicability of the project

3. Number of people, ages, agencies, etc. involved in the project

4. Focus on nature or impact on environment

5. Ongoing application of "activity" and results

6. Person applying must be a member of ACEA

Guidelines for G.R.E.E.N. Activity Award

1. Each entry must be accompanied by sufficient documentation to support the success of the activity when implemented.

2. Each entry must be accompanied by one, but no more than three, letter(s) of support.

3. A one-half page summary sheet should accompany each entry. Include the name and address of the coordinator/director.

4. Limit application to five pages.

5. Recognition for the best activity will be given.
---